Warwickshire's Stephen Creed won English Senior Men's Amateur Championship trophy with victory over Sunningdale's Rupert Kellock in a closely fought final held at Luffenham Heath.
After five days of exciting and entertaining golf, the 58-year-old from Stratford-on-Avon took an early lead in the second hole of the final and didn't let that advantage slip, eventually claiming the title on the 18th green in front of a generous crowd at the Rutland course.
Creed, who was the top seed from stroke play qualifying, did have an opportunity to record his victory at the 17th hole, but despite passing up that chance, he held his nerve admirably to secure the trophy.
Victory proved to be an emotional one for Creed, who admitted at the presentation that his mother is currently receiving end-of-life care and that there were bittersweet feelings after the result. He said: "I'm absolutely over the moon! It has taken a lot of dedication and hard work to get to this point and to win a national final is an amazing feeling. My mother is 98 years old and she's now receiving end-of-life care so I hope she'd be proud of me today and I'd like to think this is a great way to say thank you to her for all her support over the years.
"When I was younger, my mother wanted me to have something to do so my uncle gave me a set of clubs and balls and I used to just have a hit down in the bottom field. It's a wonderful feeling to be standing here with this trophy in my hands and I'm so grateful to all my family for their support."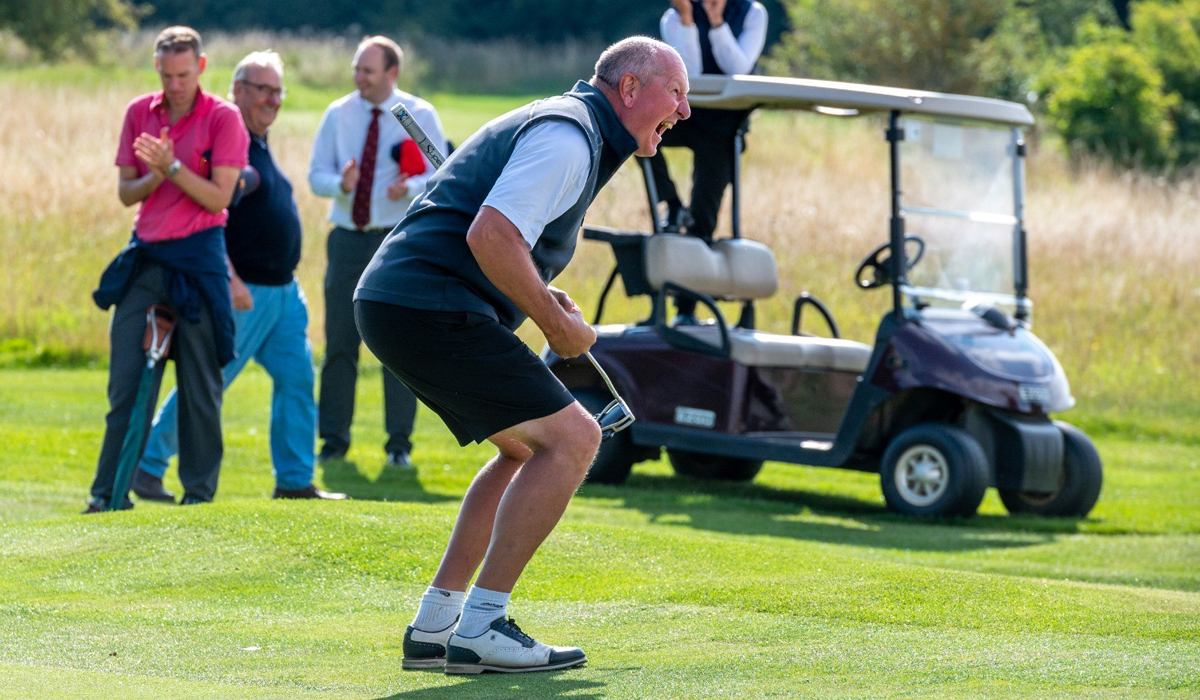 Having beaten Kent's Ed Richardson in the semi-final earlier in the day, Creed knew he would then have a tough task against Kellock in the final but was delighted to come out on the right side of the result. He said: "I know Rupert well and I know what a fantastic player he is, so I was pretty certain I was going to have to play really well to beat him.
"Even in the final I made a few mistakes, but I was lucky at times that Rupert didn't punish those and I ended up with the win. To win a national competition has been a long time in the making, and it truly is a proud day for me and for all my family."
Earlier in the day, Creed had put in a stunning performance to defeat Richardson 5&4 in a semi-final which was laced with birdies, the champion eventually winning four consecutive holes to secure the match. The other semi-final was a tighter affair as Kellock saw off Mark Snape 2&1, but the Sunningdale golfer always appeared in control of the tie and wasn't behind at any stage in the match before claiming the victory.
To check out the scores and results from last week's Senior Men's Amateur Championship, click here.