Wilson Golf is introducing an all-new range of Dynapower woods and irons some 70 years after it launched the first set of clubs under that name.
Revitalising the 'Dyna-Powered' legacy that revolutionised the game with game-changing weight distribution on its iron sets from 1956 onwards, the rebirth of the famous franchise as a modern classic includes the first Wilson Tour spec fully adjustable driver and distance inspired irons, plus fairway woods and hybrids. all of which go on sale in early March.
"We first changed the game of golf seven decades ago and it's time to do it again," said Tim Clarke, President of Wilson Golf. "Just like the original concept, these new woods and irons are built with adding more power in mind, as we continue to innovate and deliver top-of-the-line products that raise the confidence of golfers at all skill levels. This time we've used advanced AI technology to redefine golf club power options and we're extremely proud of this new line of Dynapower products and the impact they can have."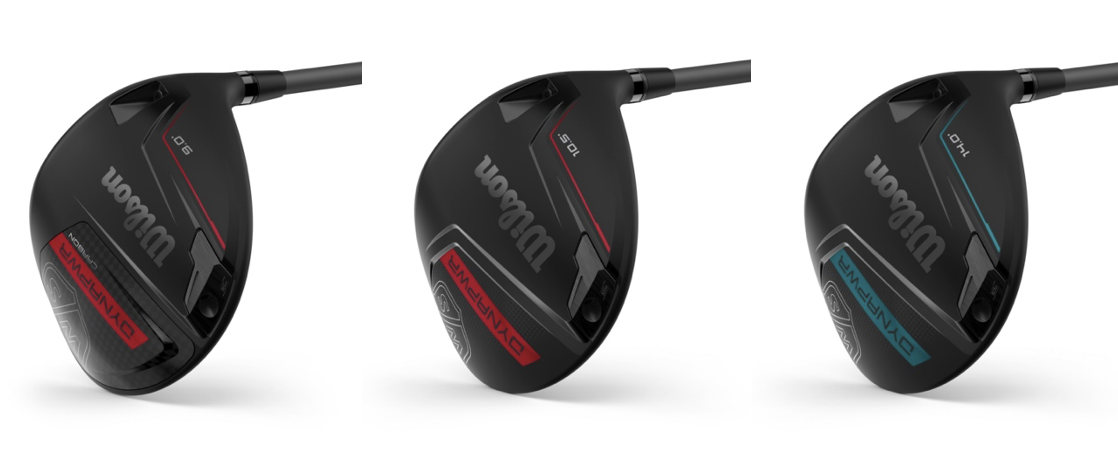 DYNAPOWER DRIVERS

The new Dynapower driver is one of the most adjustable drivers ever created by Wilson and available in both carbon and titanium head options. It comes with a host of custom fitting combinations – from swing weight, flex, shaft, loft and lie – that enable golfers to find the perfect club off the tee, depending on preferred shot shape and ball flight.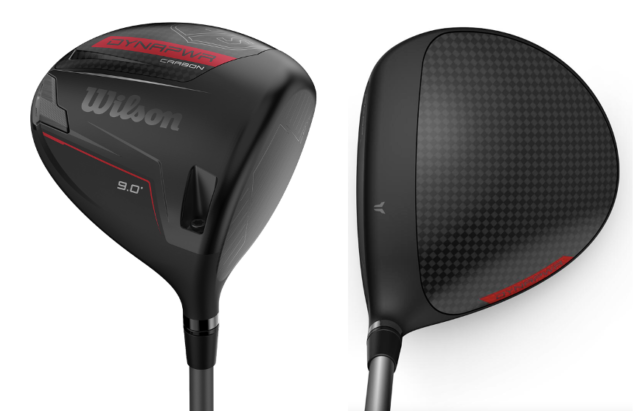 Employing advanced Artificial Intelligence, thousands of clubhead aesthetics were analysed using the same computer design process that produced the Wilson D9 wood range. It resulted in the deployment of exclusive PKR2 Technology on both carbon and titanium heads, providing a dynamic face thickness optimised over an extended area of the clubface for fast ball speeds and maximum forgiveness on off-centre hits. A new dynamic six-way adjustable hosel enables fitters to make quick shaft changes, while golfers can benefit from easy one-click launch and spin adjustments.

"Research shows golfers hit 25% more greens in regulation from the fairway, while around 60% of average 10-handicappers hit the green from 125-150 yards out, so that's why the powerful new Dynapower driver offers many golfers the best opportunity to post better scores," said Jon Pergande, Manager of Wilson Golf Club Innovation.

Aimed at the avid golfer looking to work the ball off the tee, the lightweight carbon composite panels on the crown and sole, plus a 12g weight moves the centre of gravity low and forward creating a lower spinning driver head with neutral to fade ball flight tendencies.

Designed more at the aspirational player looking to maximise distance with a straighter ball flight, the titanium head option incorporates a 16g rear weight that produces a high MOI driver with a deep, rear Centre of Gravity delivering a forgiving higher launch angle with a neutral to draw bias.
Carbon head loft & shaft options: 9˚, 10.5˚ & 12˚ with Fujkura Ventus Blue shaft
Titanium head s loft & shaft options: 9˚, 10.5˚ & 13˚ with Project X HZRDUS Smoke Red RDX
RRP: £420/£370 (carbon/titanium head)
Grip: Lamkin Crossline 360 g
The Women's Dynapower driver is offered with 14° of loft and is fitted with a True Temper Project X EvenFlow graphite shaft and a women's Lamkin Crossline 360 grip.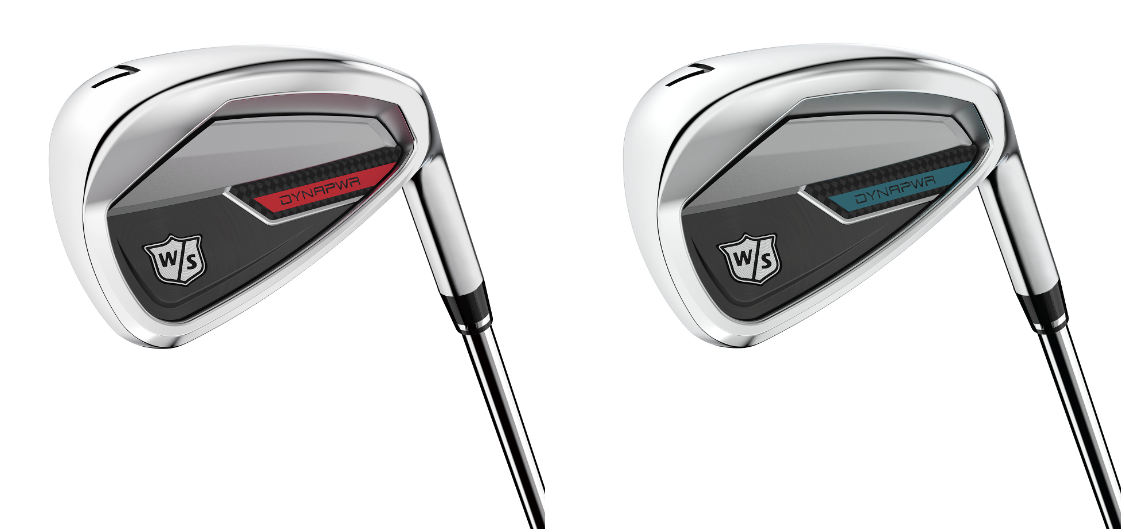 DYNAPOWER IRONS
Engineered primarily for the aspirational 10+ handicap golfer, the Dynapower irons have been designed to appeal aesthetically to single digit players looking for more distance and occasional mishit management in their game.
They feature variable thickness for each section of the face to make more of the clubface hot, especially the centre-to-toe area where approximately 85% of shots are hit.
"The face on the new Dynapower irons is the thinnest we've ever designed relative to the overall average thickness," said Pergande. "The thinner topline, generous offset and a longer smooth hosel provides a pleasing look at address and the AI methods helped us to reposition weight to drive new solutions for both power and distance."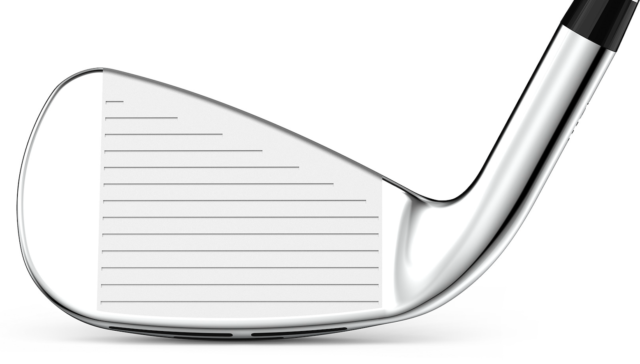 Using advanced Artificial Intelligence methods in designing irons for the first time – the same computer process used successfully with the Dynapower and D9 woods – thousands of clubhead data variations and aesthetics were analysed to produce the most effective and pleasing shape possible. The resulting design then incorporated the pioneering Wilson Power Hole 3.0 technology to deliver maximum ball speed across the face of each club.
They also feature heel-to-toe weighting for a higher MOI and a lower centre of gravity design to deliver stability on off-centre hits that also fuels higher launch and steeper descent angles.
Stock shaft options: KBS Max Ultralite in steel or Mamiya UST Recoil Dart 65 in graphite for men, and a True Temper Project X EvenFlow shaft for women.
Grips: Wilson Staff Lamkin Crossline 360
RRP: £700/£800 (5-SW, st/gr). A 4-iron and gap wedge can be added for an extra cost.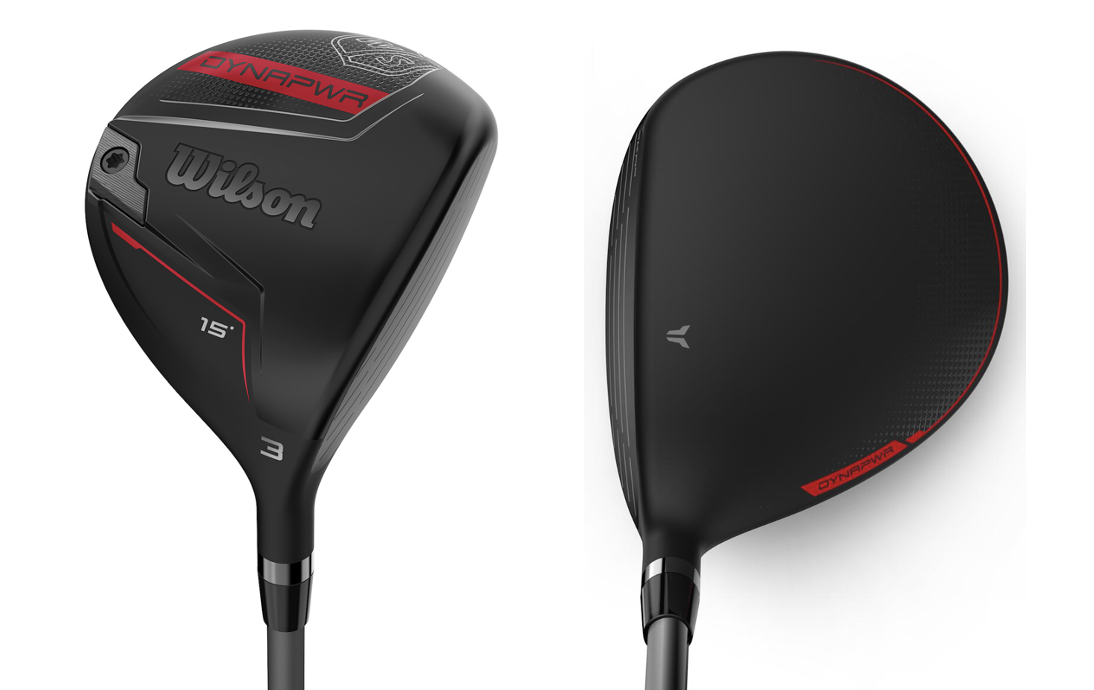 WILSON DYNAPOWER FAIRWAY WOODS
Designed using the same AI techniques as the driver, the new Dynapower fairway woods and hybrids feature a high MOI head design and advanced Tour-inspired shape for full confidence off the tee and deck.
The fairway woods incorporate a 12g rear weight that delivers a forgiving high launch angle and ball trajectory. Testing by Tour players during the development of the clubs has resulted in a flatter profile for a clean setup behind the ball.
Men's loft options: 3 (15˚), 5 (18˚, 7 (21˚). Women's loft options: 3 (15.5˚), 5 (18.5˚, 7 (21.5˚)
Shaft option: Project X HZRDUS Smoke Red RDX Grip: Lamkin Crossline 360
RRP: £220 Availability: Early March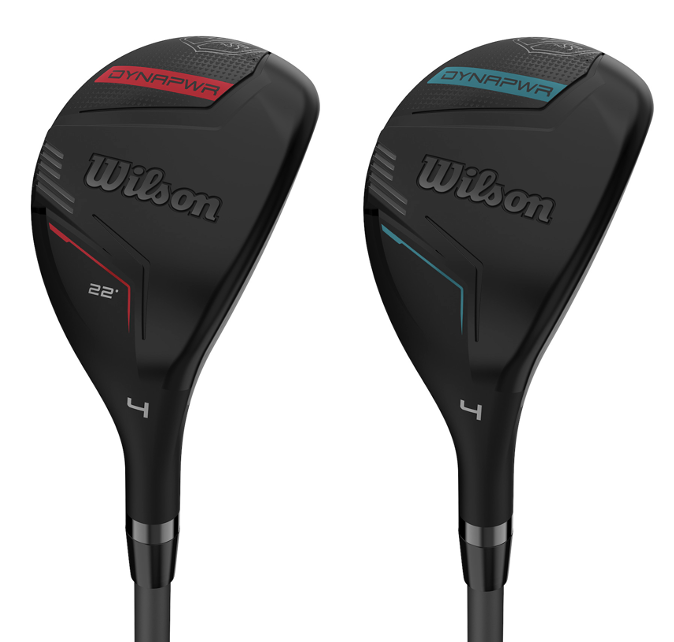 WILSON DYNAPOWER HYBRIDS
Offered in models for men and women, the Dynapower Hybrid features variable face thickness and internal weighting to position the centre of gravity low and back to produce an easy-to-launch ball flight that is more forgiving. The Tour-preferred flatter profile is also incorporated for confidence at setup.
Men's Hybrids: 3 (19˚), 4 (22˚), 5 (25˚), 6 (28˚) Women's Hybrids: 4 (22.5˚), 5 (25.5˚), 6 (28.5˚)
Shaft: Project X HZRDUS Smoke Red RDX Grip: Lamkin Crossline 360
RRP: £195 Availability: Early March
For more informrtion on all Wilson Golf products, visit www.wilson.com