The Trilby Tour has crowned its first-ever female winner after a dramatic finish at Dundonald Links in Scotland to wrap up an action-packed season of amateur golf.
The impressive finish drew Beattie level on Stableford points with the clubhouse leader, Hull-based junior golfer Harry Mukerjea – and Beattie's triumph was sealed on countback thanks to a better back nine.Bringing the curtain down on the Trilby Tour's second season under new operators Darwin Escapes, Dundonald Links proved a stern test for a field that also included defending champion Andrew Corssen. Last year marked the first time in Trilby Tour history that men and women competed together.
Across three categories – women's and two men's divisions – 43 hopefuls from across the UK took on Kyle Phillips' dramatic links course, which recently played host to Final Qualifying for the 151st Open Championship and the Women's Scottish Open.
The final – like all three qualifying events – was streamed for free online by broadcaster Live Sports Now, allowing friends, family and fans to follow the action like never before all the way to that nail-biting finish in the shadow of Dundonald's new clubhouse.
Speaking after her historic victory, Beattie said: "The course was amazing. Thank you to the Trilby Tour for letting us all come and play, especially the women. Dundonald Links and all the staff have been fantastic."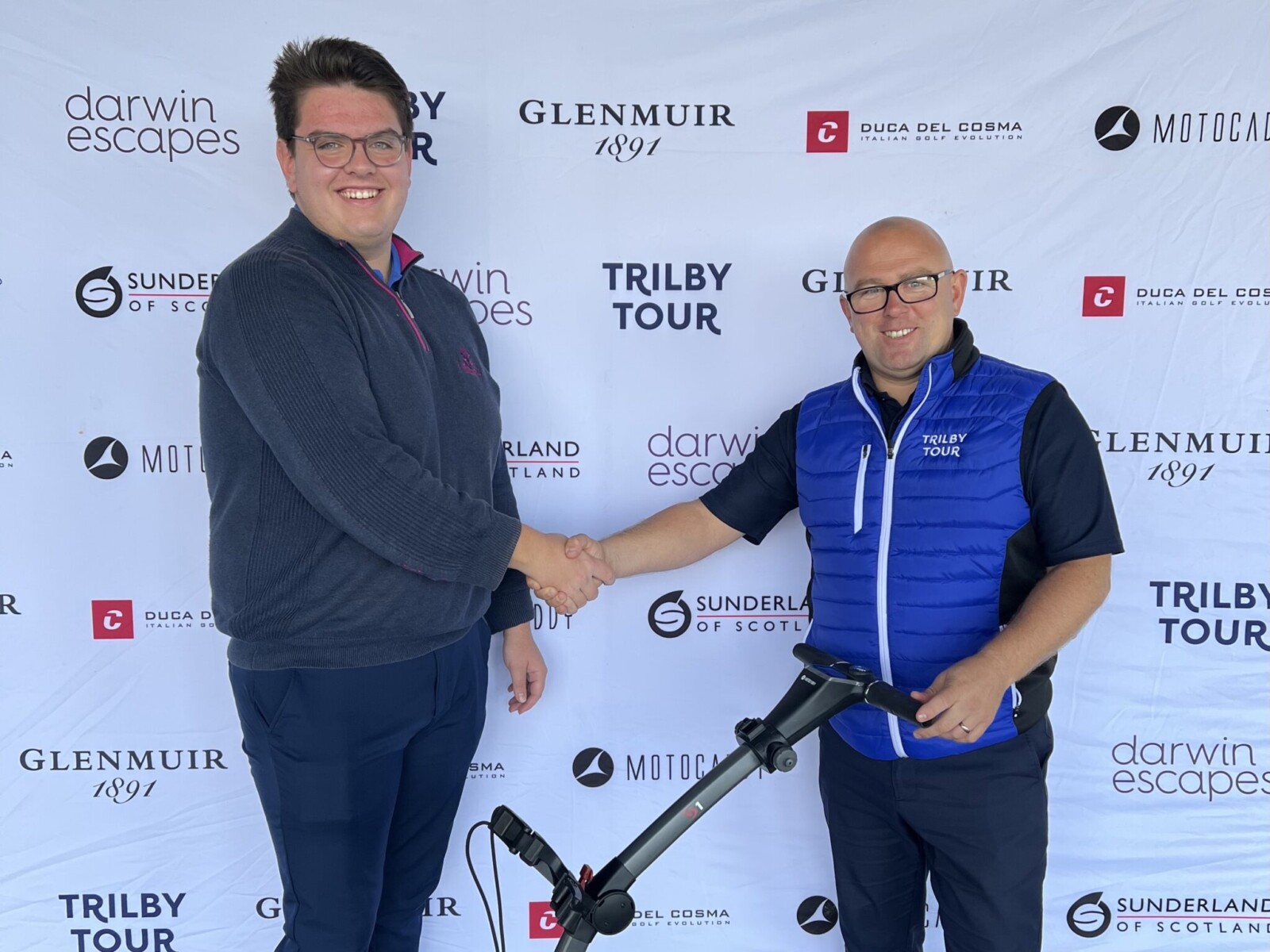 Ashley Pheasant, head of golf at Darwin Escapes, said: "It's always thrilling to see a final like this come right down to the wire, which is exactly the kind of drama Dundonald Links is built for. Huge congratulations to Karen for a well-deserved victory, and to Harry [Mukerjea] for matching the winning points total as a junior player. We feel that this was the best Trilby Tour yet and are already thinking about how to make it even better next time."
Attention now turns to next year's Trilby Tour, with an official schedule to be announced in due course. Beattie has earned exemption to play in next year's final.
For more details, including how to enter the 2024 qualifiers, visit www.trilbytour.co.uk.