You mess with the Home of Golf at your peril. That would appear to be the over-riding message after the Royal & Ancient Golf Club of St Andrews' decision to build what looks like a circular garden patio leading up to the famous Swilcan Bridge on the 18th hole of the Old Course was met with a torrent of negative comments on various social media platforms.
The scene of many of golf's most iconic moments over the centuries, and traversed by nearly all of the game's greats, from Old Tom Morris to Arnold Palmer, Jack Nicklaus and Tiger Woods, the 30-foot long arched bridge, which was originally built to help shepherds move their flocks of sheep over the Swilcan Burn, has been desecrated – well, it has to naysayers, of which there seems to be many.
'That's like drawing a moustache on the Mona Lisa' quipped @warrenallsworth on Twitter, while @jabba2711 commented, 'The only thing missing is wrought iron patio furniture'.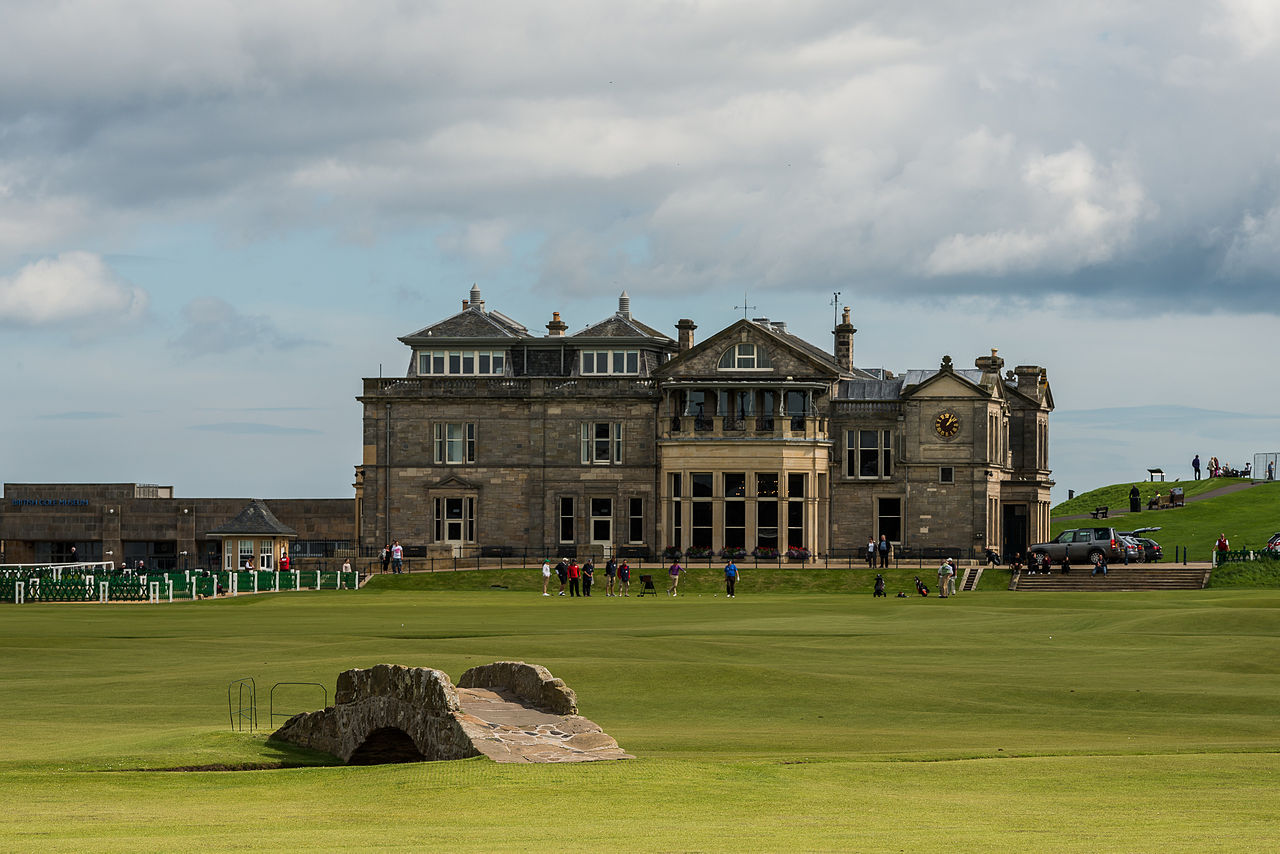 The R&A has yet to comment on the exact reason for the construction of the new paved area on the tee-side of the bridge, although some witty observers have suggested that it might to accommodate a new barbecue area or a platform for larger group wedding photographs.
As the image above clearly shows, the stonework is certainly yet to blend seamlessly into its surroundings, and it will be some time, possibly decades, before it takes on the colour of the construction to which it is so jarringly attached.
However, not everyone is losing sleep over this latest alteration to the world's most famous golf course. @itismarkharris Tweeted: 'It's just a bridge. Everything is going to be OK.'