Portmarnock Resort, formerly known as Portmarnock Hotel & Golf Links, has unveiled its recently remodelled championship golf course under a new brand name – Jameson Golf Links.

The rebrand follows the multi-million pound renovation of Bernhard Langer's original 1995 design, masterminded by Jeff Lynch, director and senior architect at (re)GOLF, and his team on a site inextricably linked to the famous Jameson whiskey dynasty – a family who played an instrumental part in introducing people to the game of golf in Ireland.

In the 1850s, John Jameson built his own private course on the site which would have been used by friends and family coming from Scotland. Three of the Jamesons, including John, are laid to rest in the graveyard to the right of the first hole, and the old family home – St Marnocks – now forms part of the Portmarnock Resort, Dublin's only coastal resort.

Enhancements made to the course include the ambitious elevation of greens and tees from the eighth hole all the way through to its breathtaking finishing stretch. Visitors can now marvel at stunning views of Portmarnock's Velvet Strand beach, the Dublin city skyline and the famous uninhabited island – known as Ireland's Eye – which greets visitors as they land in nearby Dublin Airport.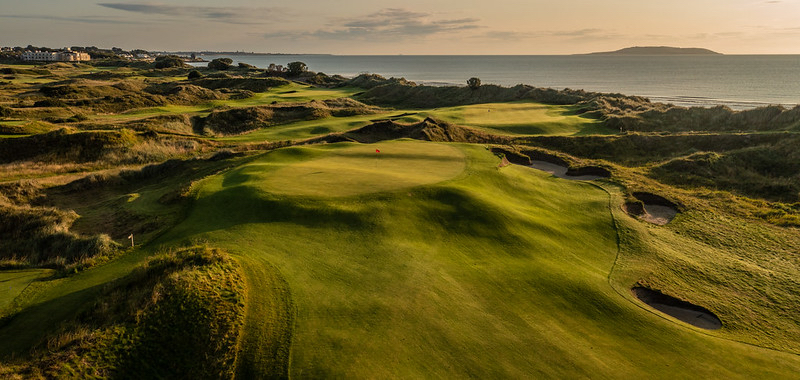 Paul McCanny, director of golf at Portmarnock Resort, said: "We are absolutely delighted to be re-launching our world-class golf offering as the Jameson Golf Links at Portmarnock Resort, along with our onsite hotel brand as Portmarnock Resort. Ireland is globally renowned as a golf destination and we are proud to boast Dublin's only coastal golf and hotel resort, just a few miles from the capital's international airport.
"With an exciting new brand and a re-invigorated layout, we cannot wait to welcome travelling golfers from across the world to stay at Portmarnock Resort and enjoy this incredible stretch of golf-rich coastline."
The rerouting of certain holes has led to several significant changes on the final ten holes. The previously dog-legged eighth has been transformed into a straighter par four following the development of a new fairway, green complex and grass pathways – as well as moving an irrigation lake which has greatly increased the course's water collection capabilities and sustainability credentials.
Both the 12th and 14th holes – previously par fours – have been redesigned as par fives, with the raised green area on the former providing incredible views of the Velvet Strand, Howth Head, Lambay and Ireland's Eye.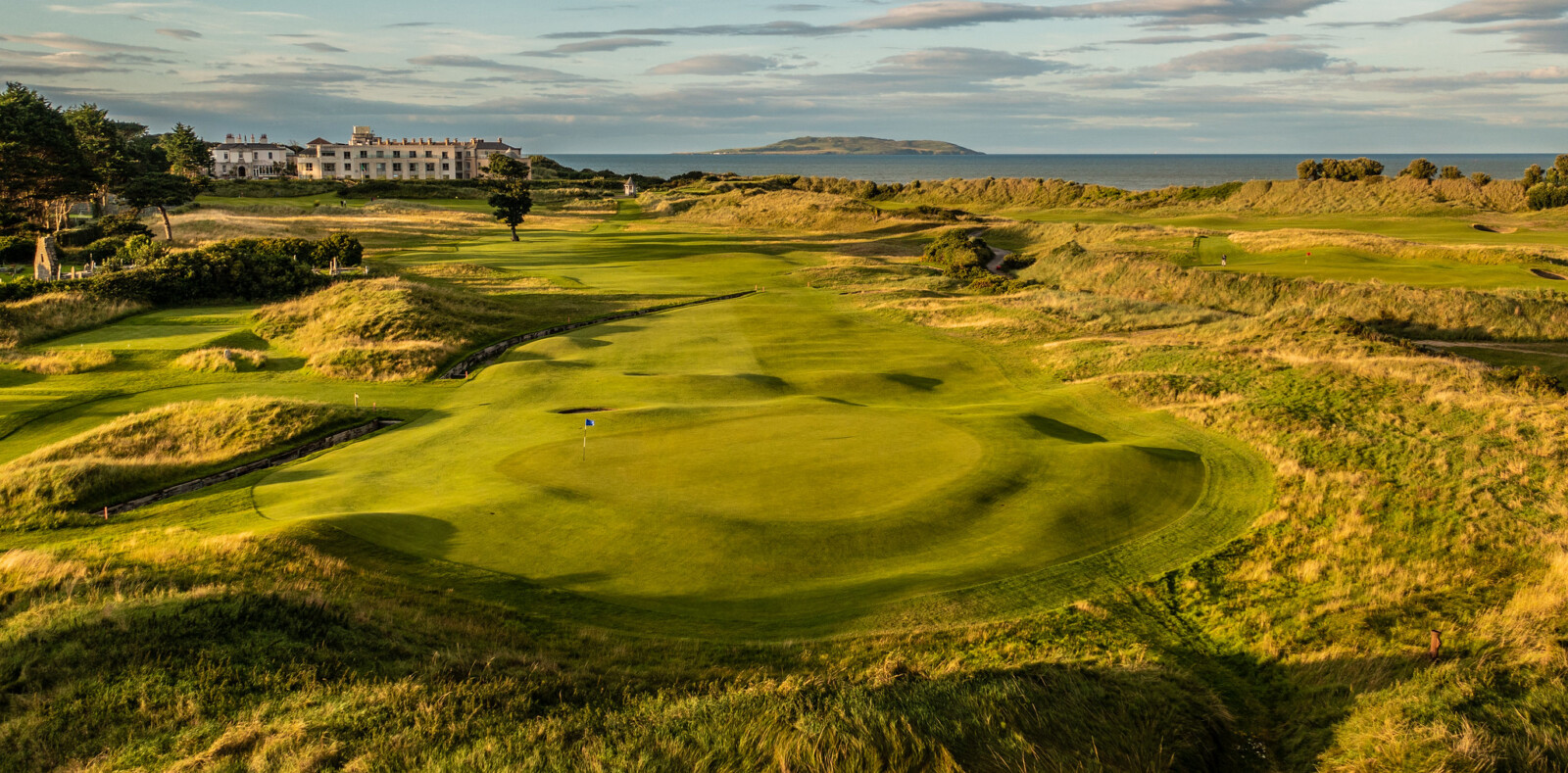 In between those new par fives, the once par-five 13th is now a very challenging par four, becoming the course's stroke index one in the process. The 15th has been shortened from a par four to a par three, and plans are in place to change the 17th from a par three to a par four in early 2024 in order to provide another birdie opportunity over the closing holes.
The course changes have also prompted the creation of a new on-course beverage and snack service located close to the eighth, ninth, 14th and 15th holes.
Away from the golf course, those visiting the new-look Portmarnock Resort will also experience a recently upgraded and award-winning hotel, which blends modern elegance with a fascinating history, encapsulated by the quaint Irish charm of its famed Jameson Bar – which in 2022 was commended in the Icons of Whisky Ireland Hotel Bar of the Year Awards.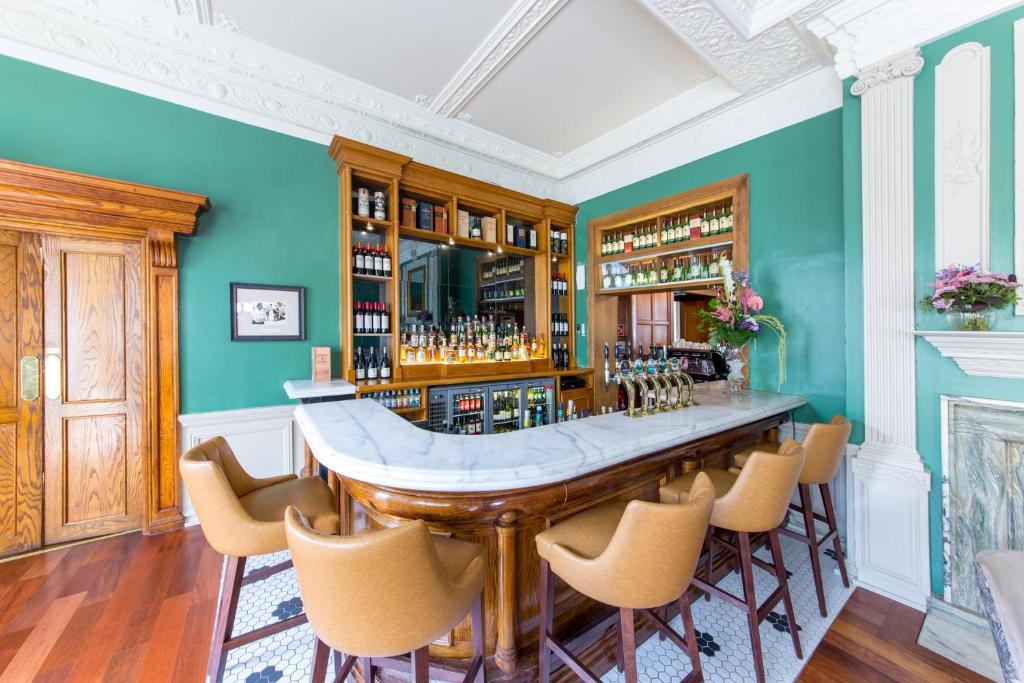 Mitch Gaglardi, managing director of Sandman Hotel Group UK & Ireland, which acquired the property in 2019, said: "We have invested heavily in both Portmarnock Resort and Jameson Golf Links in recent years, to create an unrivalled stay-and-play golf experience along this great stretch of Dublin coastline."
Due to its locality, the resort is a 30-minute journey from the heart of Dublin – provides a perfect base for golfers looking to explore the vast array of world-class links courses along the north Dublin coast – including Portmarnock Golf Club, The Island and Royal Dublin.
For more information on Portmarnock Resort and Jameson Golf Links, including the latest stay-and-play packages, click here.