The Junior Ryder Cup tees off at Golf Nazionale in Rome for the opening two days of matches today before moving on to Marco Simone Golf & Country Club for the final round.
In a change to the previous format, the Junior Ryder Cup is being staged over three days instead of two, with Marco Simone hosting the decisive singles matches on Thursday.
Golf Nazionale, which hosted the Italian Challenge Open earlier this year, will be the venue for the first two days of foursomes and fourballs. The competition will then move to Marco Simone Golf & Country Club, the day before the venue hosts the Ryder Cup itself.
Both teams feature six boys and six girls all of whom are under 18. The European team is being captained by 2014 Ryder Cup player Stephen Gallacher. The six automatic qualifiers included three boys – Englishman Kris Kim, Ireland's Sean Keeling and Germany's Peer Wernicke – and three girls – Spain's Rocio Tejedo, Swede Meja Örtengren and Germany's Helen Briem. Gallacher's six captain's picks were Scotland's Connor Graham, Ukraine's Lev Grinberg and Italian Giovanni Binaghi for the boys, while Sweden's Nora Sundberg, Spain's Andrea Revuelta Goicoechea and Italian Francesca Fiorellini were selected for the girls.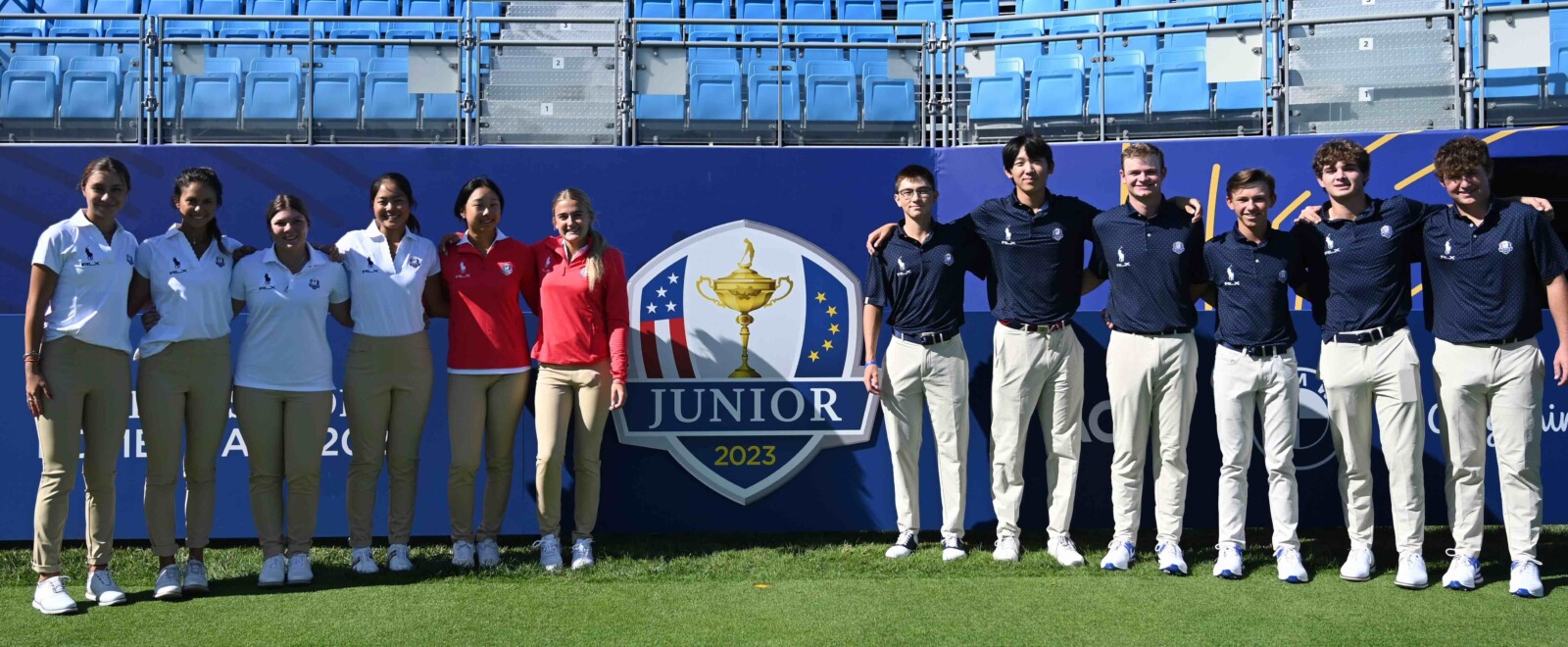 The US team, captained by PGA Past President Paul Levy, is seeking its seventh straight victory and comprises Gianna Clemente, Leigh Chien, Kylie Chong, Anna Davis, Ryleigh Knaub, Yana Wilson, Miles Russell, Jackson Byrd, Billy Davis, Nicholas Gross, Will Hartman and Jay Leng Jr.
The final day's singles matches are being televised on Sky Sports. To follow the scores, visit www.rydercup.com/tag/junior-ryder-cup