Callaway has made improvements to design of one of its best-selling balls, the Supersoft, and also enhanced the performance of its popular Reva ball, which is designed specifically for slower swinging golfers.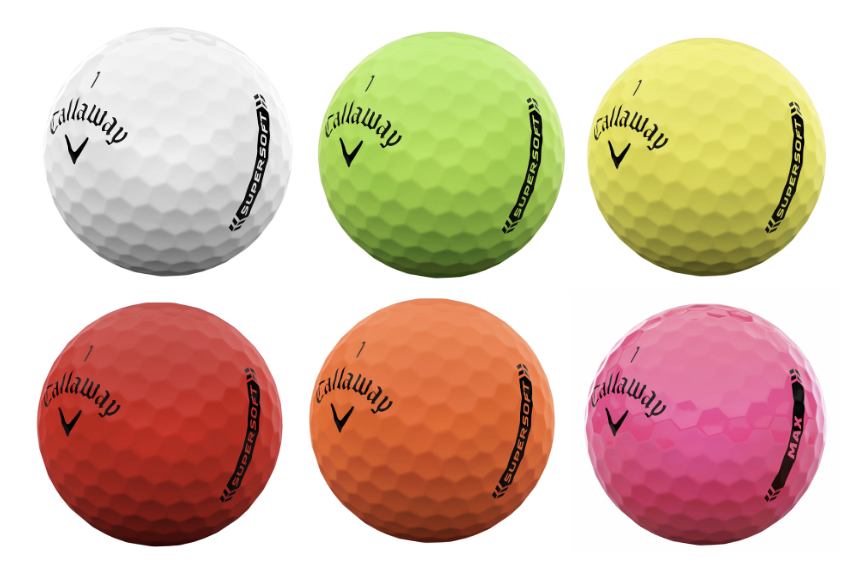 CALLAWAY SUPERSOFT
Renowned for its offer of long, straight distance combined with super soft feel, the latest version of the Supersoft ball features enhancements to the cover, core and construction technologies to build on the key benefits, with improved performance from tee-to-green.
A HyperElastic SoftFast Core increases ball speed, especially off the driver, while creating soft feel off irons and around the green.
The multi-material construction and dynamic Hybrid Cover also promote long distance, along with exceptional spin, outstanding feel, and short game control. The new softer cover system is engineered for even more greenside spin.
The Supersoft is available in white, yellow, orange, red, pink and green in either gloss or matte finishes.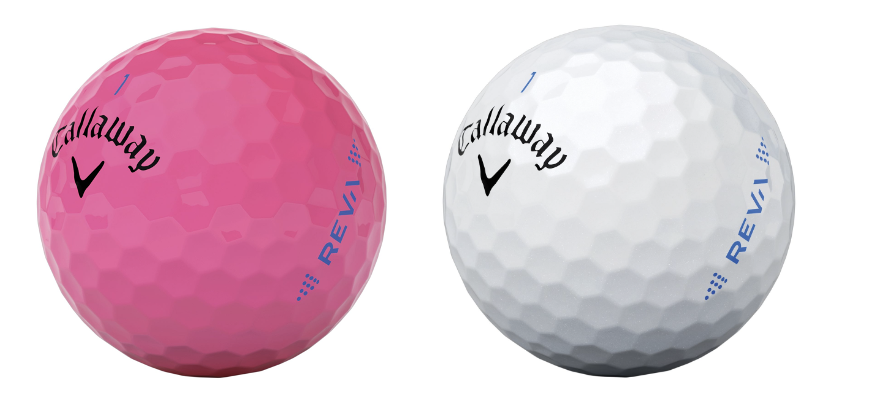 CALLAWAY REVA
The REVA golf ball is is designed for beginners or players with slow to moderate swing speeds who want to improve their distance, accuracy, ball flight and consistency.
To promote easy launch and more forgiveness, Callaway's designers have created an oversized construction that pushes the ball's diameter to 1.73 inches (the standard is 1.68 inches). In terms of volume, that makes the ball 9% larger than a standard ball, but more practically, it raises the ball's centre of gravity by 3%, which helps launch the ball more easily with greater forgiveness on mishits.
Despite its bigger size, it still conforms to the rules of golf and can be used in competitions. The ionomer cover, oversized core and low spin characteristics are also designed for longer, more accurate shots.
It is offered in gloss white or pink.
Both The Supersoft balls and Reva balls are priced at £29 for 12 and go on sale from January 26.
For more details, visit eu.callawaygolf.com